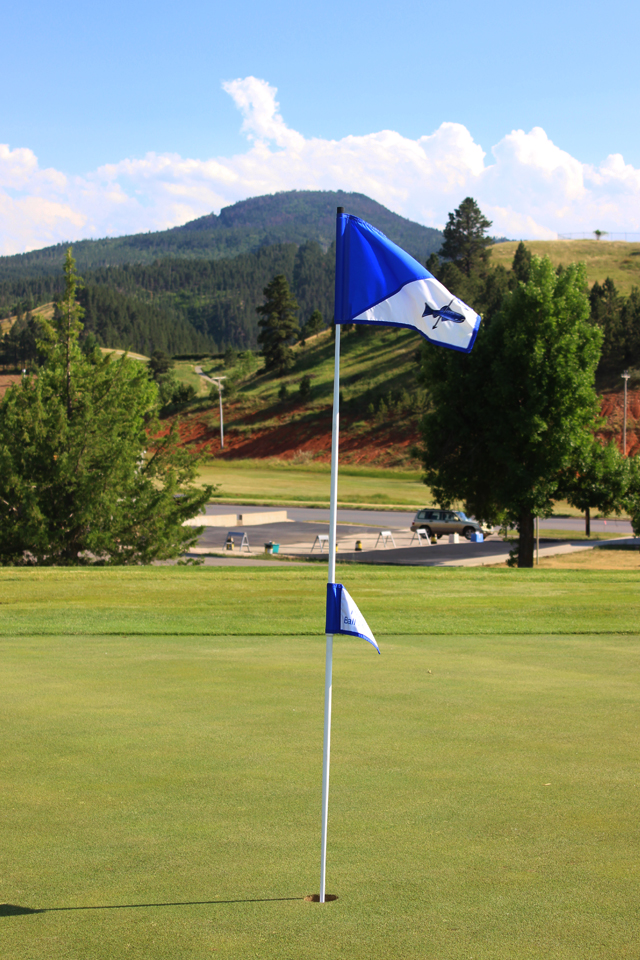 Elevated tees.  High altitude drives.  Banana Belt.
These are terms regularly bandied about by Black Hills golfers.  Golf is a passion for lots of local people, the reason some of them live here -- liberated from crowded, flat-land courses they knew elsewhere.  Elevated tees mean teeing off a high point onto a fairway below, something of a signature feature of Black Hills courses.  High altitude drives?  Just as baseballs soar far at Denver's mile-high Coors Field, so do golf balls at mile-high Black Hills courses.  Lead Country Club claims to be the highest altitude golf course east of the Rocky Mountains at 6,200 feet above sea level.  Banana Belt is where local golfers say they live when they post pictures of themselves on the links at Thanksgiving or even later.  Scoff if you like, but it happens more often than outsiders might guess in sunny, semi-arid western South Dakota and Wyoming.
Courses range from kid-friendly to some of the most challenging you'll ever experience.  Every good-sized town has a golf course, and Rapid City and Spearfish have multiple golf venues.  All are pretty, and those at Hot Springs (Southern Hills Golf Course) and Hulett (Golf Course at Devils Tower) are nothing short of spectacular.  The back nine at Spearfish's Elkhorn Ridge is set to open late this summer (just in time for the Banana Belt season) and rumor has it that those holes will merit spectacular status, too.
Photo by Maggie Schneider