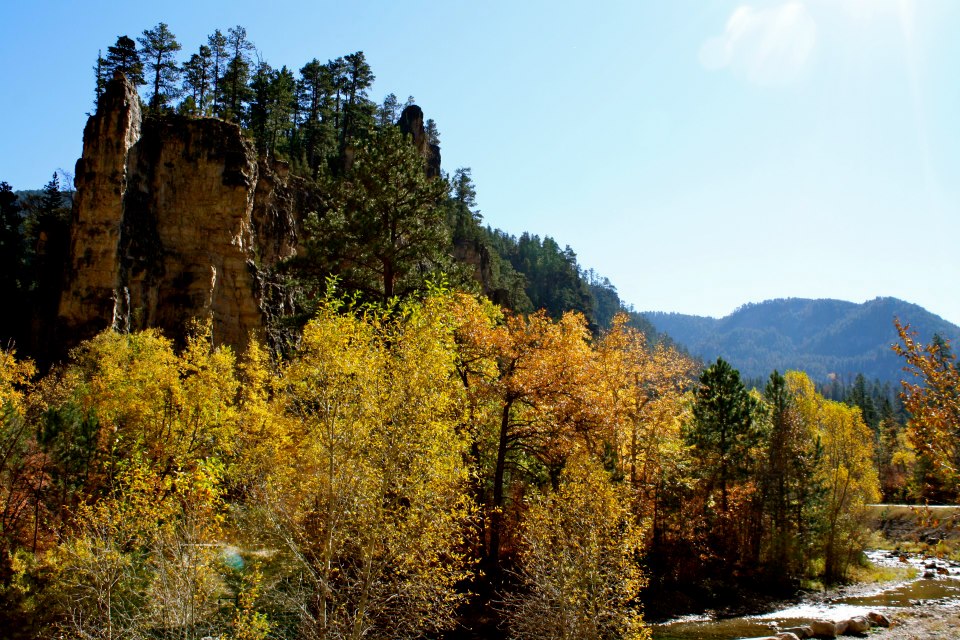 You've maybe heard that a rite of growing up in Spearfish is riding inner tubes down swift, icy Spearfish Creek. It's true, but don't be surprised by puzzled looks if you ask locals how to participate. These looks may stem from the fact that:
--You're older than 12.
--It's February.
--No one in Spearfish has figured out how to make a decent buck renting recreational inner tubes.
If you do manage to get into the creek aboard a tube, be warned. The currents will spin you like a big-ticket carnival ride, and submerged rocks come at you awfully fast. This ain't Tom and Huck's lazy raft ride.
Photo by Maggie Schneider